Motorsports including Formula 1, IndyCar, and NASCAR are widely popular in the United States with NASCAR being the number one choice to watch among males 35+. 96% of motorsports are on cable and can be viewed on networks like FS1, USA, and ESPN Networks.
NASCAR Cup Series Auto Racing

: February 6 – November 6, 2022 on FS1, USA

NASCAR Xfinity Series Auto Racing

: February 19 – November 5, 2022 on FS1, USA, and CNBC

Gander RV & Outdoors Truck Series

: February – November 2022 on FS1

INDYCAR Series Auto Racing

: February 27 – September 11, 2022 on USA

Formula 1 World Championship Series Auto Racing

: March 20 – November 20, 2022 on ESPN Networks
Below are some quick facts around NASCAR viewers: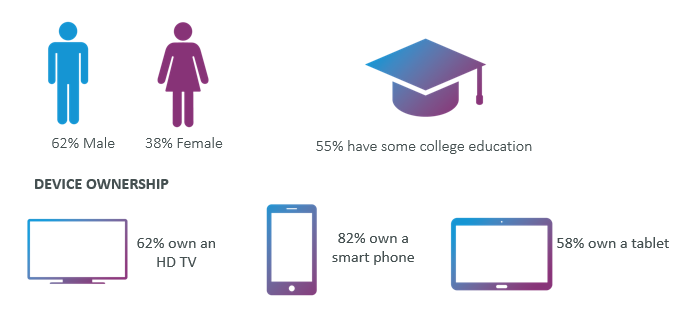 Source: USA Plus-MRI, Jl20-My21, Scarborough. A18+ who watch Auto Racing on cable. Nets based on QTV ranking. Scarborough USA+ 2020 Release 1 Total (Jan19-May20); A18+ who watch NASCAR, INDYCAR, F1 or NHRA on cable.

All dates and times are subject to change by their respective networks. Always consult your Cox Media Consultant for local listings.
---
Connect with a Marketing Expert
Stay On Top of the Newest Business and Marketing Insights
Sign up for our monthly newsletter to get the latest industry information, business trends and marketing updates.
Connect With Your Local Marketing Expert
You know your business. We know advertising. Together, we can bring your business to more people. Contact a member of our team today. We'd love to help you grow.