With a season that stretches from the end of February through the MLS Cup in early November, Major League Soccer offers a nine-month window for advertising to this dedicated, growing viewership. In 2021, MLS experienced increased viewership across the board, including an 18 percent average increase in viewers for its ESPN broadcasts, and a four percent rise for its matches aired on FO
That growth is expected to continue in 2022. Meanwhile, soccer viewership will get an additional boost by the 2022 World Cup, scheduled to take place shortly after the conclusion of the MLS season. More than 100 million U.S. viewers are expected to watch at least some of the competition across the nearly month-long competition, which is expected to draw the attention of more than one billion viewers around the world.
With such a large audience tuning in to watch soccer in the year ahead, now is the time to plan out your advertising to connect with these fans. Contact Cox Media today to build an ad strategy around these highly anticipated matches.
2022 MLS/Soccer Schedule:
Regular Season: February 26 – October 9, 2022 on ABC, ESPN, FOX, FS1
MLS All-Star Game: August 10, 2022 on ESPN, Univision, TSN
MLS Playoffs: Dates TBD on ABC, FOX, Univision
MLS Cup Final: November 5, 2022 on networks TBD
2022 World Cup: November 21 to December 18, 2022 on FOX, FS1, Telemundo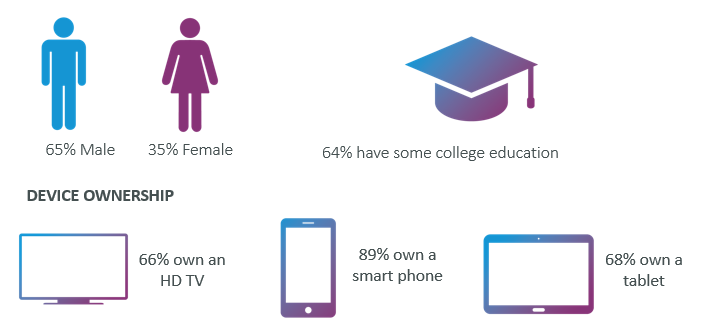 Source: USA Plus-MRI, Jl20-My21, Scarborough

All dates and times are subject to change by their respective networks. Always consult your Cox Media Consultant for local listings.
---
Connect with a Marketing Expert
Stay On Top of the Newest Business and Marketing Insights
Sign up for our monthly newsletter to get the latest industry information, business trends and marketing updates.
Connect With Your Local Marketing Expert
You know your business. We know advertising. Together, we can bring your business to more people. Contact a member of our team today. We'd love to help you grow.