College Basketball/NBA (2021-2022 Season)
March Madness is in full swing and the NBA Playoffs are just around the corner, setting up roughly three months of jaw-dropping basketball at both the college and professional level. As players and teams gear up for competition, small businesses should also be planning their ad strategies around regular season, tournament, and playoff games that will draw massive audiences across cable, streaming and other viewing platforms.
While last year's men's NCAA Final Four drew an average audience of nearly 15 million viewers, the women's NCAA Final Four games saw a dramatic 22 percent jump in viewership over the previous contest held in 2019. The NBA Playoffs, meanwhile, bounced back from a pandemic-disrupted 2020 playoffs to draw more than 4.25 million viewers to each game over the two-month contest—including 12.52 million viewers for Game 6 of the NBA Finals, a 50 percent jump over the year prior.
With so many games expected to draw massive viewership in the months to come, it's time to contact Cox Media and develop an ad strategy to leverage these events for your own business gain.
2021-22 College Basketball/NBA Schedule:
NCAA March Madness: March 13 to April 4, 2022 on CBS, TBS, TNT, truTV
NCAA Men's Final Four: April 2 to April 4, 2022 on TBS
NCAA Women's Final Four: April 1 to April 3, 2022 on ESPN
NBA Regular Season: Now through April 10, 2022 on ESPN, ABC, TNT and NBA TV
NBA Playoffs: April 16 to June 19, 2022 on ESPN, ABC, TNT and NBA TV
NBA Finals: June 2 to June 19, 2022 on ABC
2022-23 NBA Regular Season: Starts in October, 2022 on ESPN, ABC, TNT and NBA TV
2022-23 College Basketball Season: Starts on November 8, 2022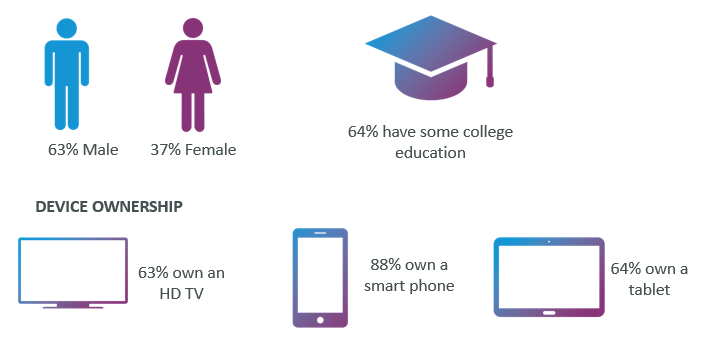 Source: USA Plus-MRI, Jl20-My21, Scarborough; A18+ who watch NBA Basketball on cable. Nets based on QTV ranking.
All dates and times are subject to change by their respective networks. Always consult your Cox Media Consultant for local listings.
---
Connect with a Marketing Expert
Stay On Top of the Newest Business and Marketing Insights
Sign up for our monthly newsletter to get the latest industry information, business trends and marketing updates.
Connect With Your Local Marketing Expert
You know your business. We know advertising. Together, we can bring your business to more people. Contact a member of our team today. We'd love to help you grow.